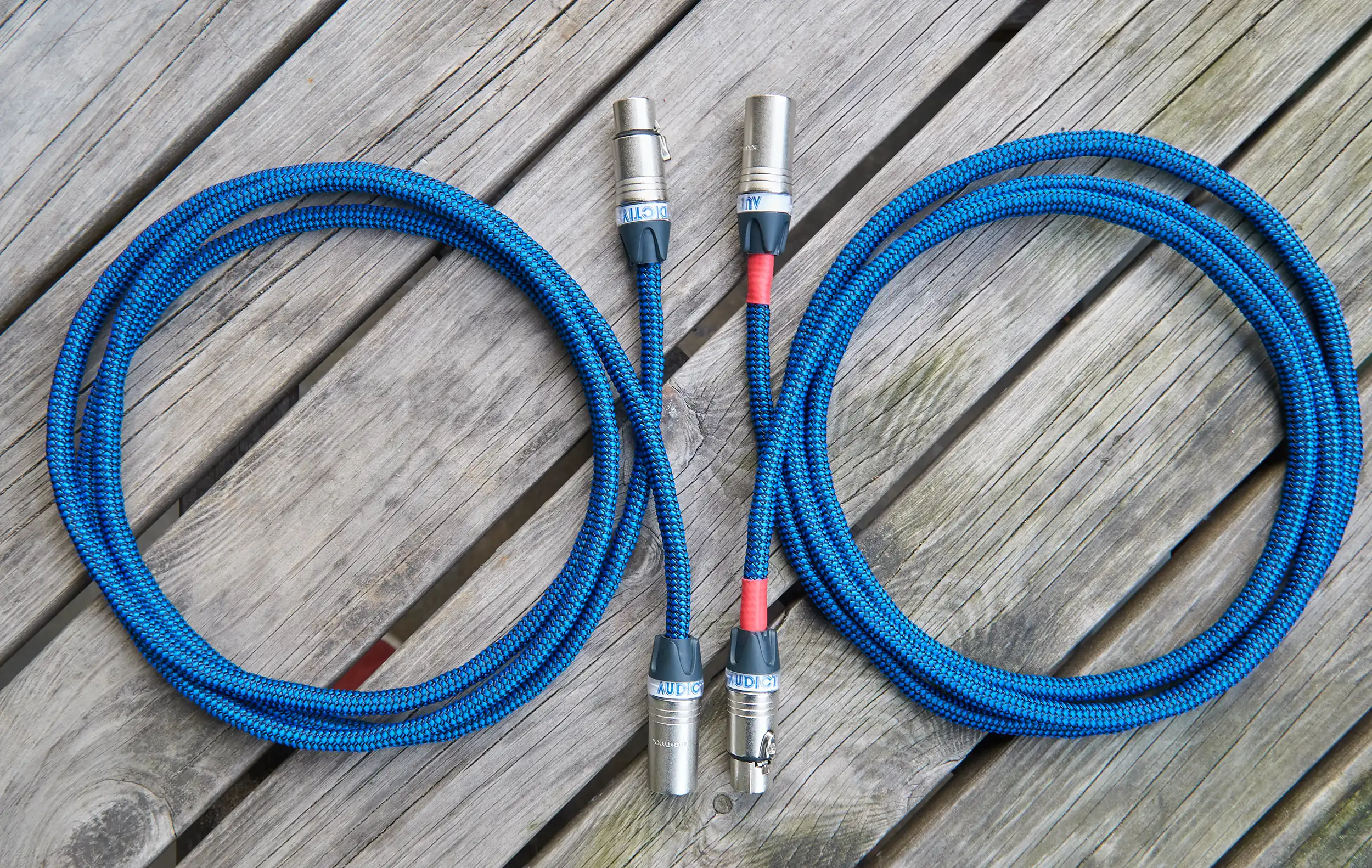 Premium audio cables
Audictive cables bring the finest sound details to life. Voices, instruments and the room of the recording situation are depicted precisely and vividly – music in its full beauty!
The mechanical sturdy analoge audio cables innovativly combine high-grade materials with convincing cable design to an exquisit musical experience.
Audictive cables are partly manufactured by hand in Berlin. Cable technologies can therefore be flexibly adapted and optimized for almost any application, even for individual items.
Audictive creates your personal audio cabel – in exactly the lenght you need with the appropriate connectors for your application purpose.
Signal cable backbone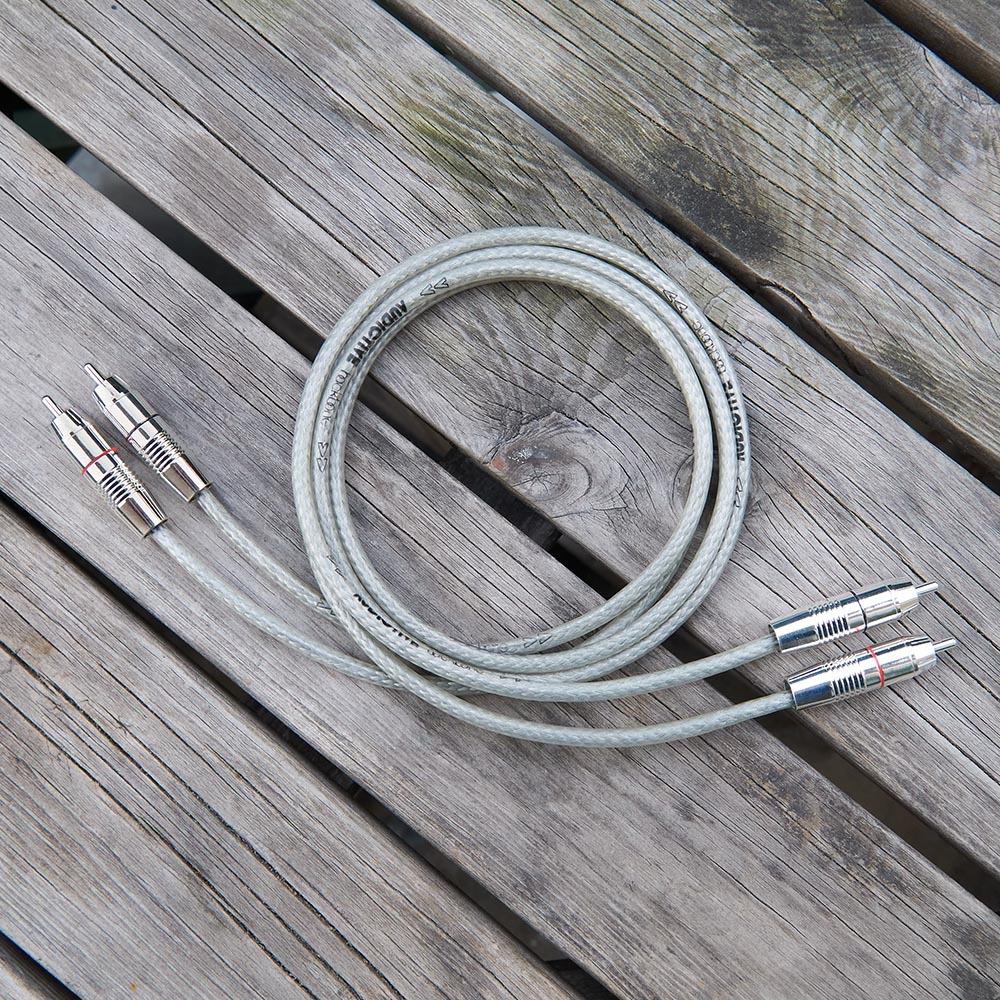 The backbone is a universally applicable premium hifi signal cable fitting all audiophile situations.
It allows a fast, crisp sound characteristic with a fine resolved high-range and detailed illustration.
The backbone cable consists of three silver-plated stranded wires with 0,6mm² in a twisted arrangement, each covered by a thin PTFE insulation.
The silver coating ensures optimum transmission of the high frequency components. The thin high-grade insulation layer minimizes storage effects in the insulation thereby preventing degradation of the subtle music signals.
A braid of fine copper wires shields the signal against external influences. The shield is only connected on the source side and thus not involved in the signal transport.
Signal cable backbone silk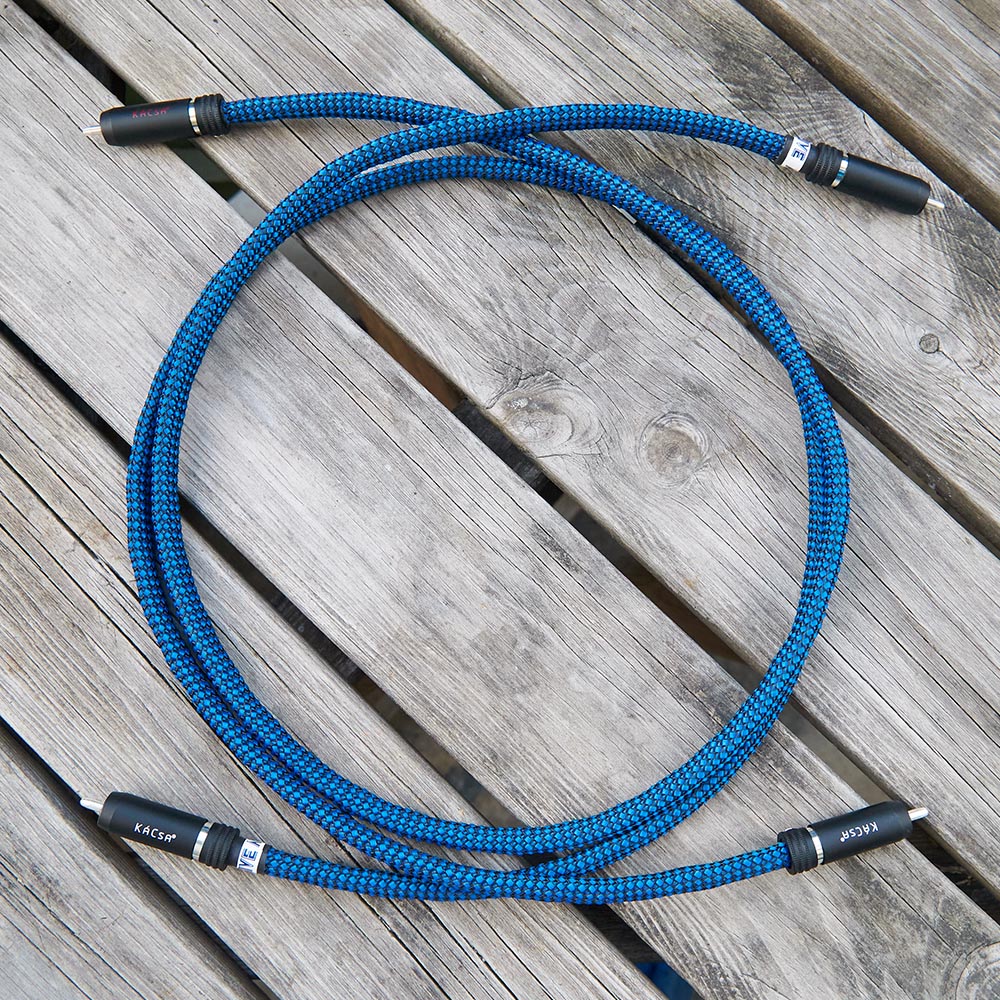 The backbone silk is an absolute top-class high-end audio signal cable. Musical enjoyment on the highest tonal level!
The ear gets caressed with a lifelike, detailed and very three-dimensional sound characteristic, without any disturbing harshness.
The backbone silk combines the proven design of the backbone signal cable with the incredibly sounding neutral AudicTex insulation.
The AudicTex insulation allows to get very close to the ideal insulation of a free air wiring with naked wires, while being able to combine the electric safety of a normal cable with the signal protection of a shielding.
Three silver-plated stranded conductors with 0,6mm² in a braided configuration are each sheathed by a special combination of insulation materials.
The shield is only connected to the source side, where together with the optimized outer insulation they protect the signal against external influences.